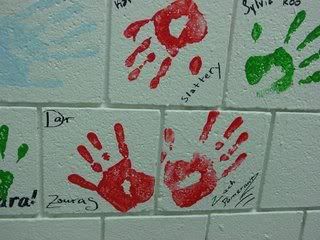 :0



Put my hand on the wall :D
(Me and Zach sorta made a butterfly :o )
Means I'm DONE WITH HIGH SCHOOL.
FOREVER.
*EXPLOSIONS OF COOL STUFF*

I was finished with classes on Tuesday and then had some finals to take on Wednesday and then went to put my hand on the wall and pick up my yearbook.
Graduation is next Wednesday.

Way cool!

And I'm already signed up for all my classes next year~

Monday: FREE
Tuesday: FREE
Wednesday: 9-12 "Art as Criticism" Writing Seminar, 1-4 Art History
Thursday: 9-10:30 "SAIC Wired", 4:30-7:30 Studio Research
Friday: 9-4 Core Studio
Saturday: 9-4 Figure Studio
Sunday: FREE

I'm probably going to be able to waive out of the Core Studio class as long as I did well on the AP Studio portfolio thing.



BTW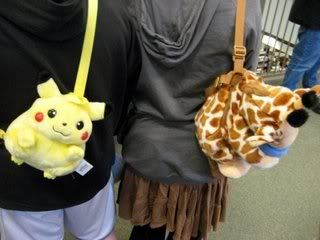 You wish you could be as cool as Alana and me.